User's Guide
epesi /ɛpɛsi/ - Swahili =>
• agile • fast • light • quick • rapid • swift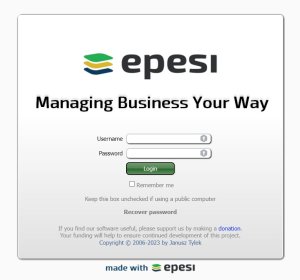 Screenshot from Epesi BIM login page
Epesi Business Information Manager, or Epesi BIM, also known as Epesi CRM or Epesi ERP is a Free and Open Source Software for the cloud age and a Kickstarter for rapid development of custom web based ERP applications using low-code and no-code approach. This enterprise ready and fully functional out of the box web CRM/ERP application let's you store, organize, access and share business records. Manage your data precisely, flexibly and easily, simplifying internal communication and making work-flow optimized and more efficient.
Epesi CRM is ranked as one of the best open source CRM FOSS alternative to Salesforce by DIY Admins and IT professionals:
Great software!
It does what I need, and it is easy to use. The devs have managed to make lots of features accessible from a simple to use interface. One thing I look at with FOSS is how long the project has been active. Epesi has been actively developed for a long time. The devs are in it for the long haul.
Epesi is rock solid, and so are the people behind it!

- pmaxx (Reviewed at SourceForge)
For more reviews at SourceForge click here.
Here you will learn how to install, use, manage, customize Epesi and how to develop new modules using RAD no-code and low-code methods and build a custom ERP application tailored for your business.
Don't reinvent the wheel
Take advantage of open source software and already existing solutions. Epesi was translated by User Community into approximately 40 languages and was successfully deployed and it's used for many years by hundreds of businesses around the world saving them thousands of dollars in monthly per user access fees.
Integrated Epesi Store provides a "click and install" easy way of adding additional modules and we have over 50 of them, some free and some available at very affordable rates saving you a lot of development time and money. All modules come also with a source code, therefore it's easy to use them as templates and customize to fit your special needs.
D‌o you know that almost 95% of open source projects are no longer maintained after a year?
And only 11% of surviving projects are actively maintained?
Epesi BIM was released on SourceForge in 2007 and we are celebrating 15th anniversary!
Quick Info
Epesi is a cross-platform web application, with modular architecture, running on top of ubiquitous LAMP stack, with the goal to deliver modern cloud technology in CRM and ERP area to small enterprises, so called Small and Medium Businesses (SMB market). It has been released as Free and Open Source (FOSS) code under MIT License. Epesi was designed and is copyrighted and maintained since 2006 by Janusz Tylek ( GithubLinkedIn) and Karina Tylek (GithubLinkedIn) and many paid developers who worked on this project. In addition a community of users also contributed some code, but most importantly a great number of translations.
Estimated Project Cost
Epesi CRM estimated project cost as calculated according to Open HubBlack Duck Open Hub using COCOMO model and base salary of PHP Developer of only $55,000 USD.
| Assumed | Cost |
| --- | --- |
| Codebase Size | 449,485 lines |
| Estimated Effort | 120 person-years |
| Estimated Cost | Over $ 6 mln USD |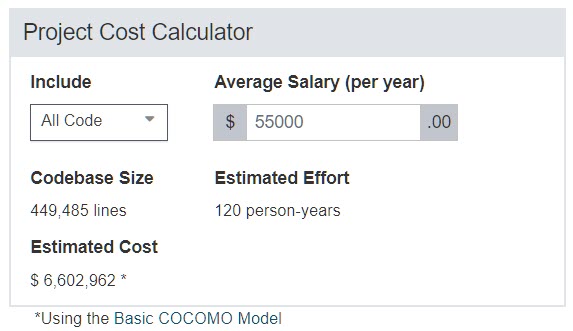 However when adjusting for after COVID inflation the cost would be: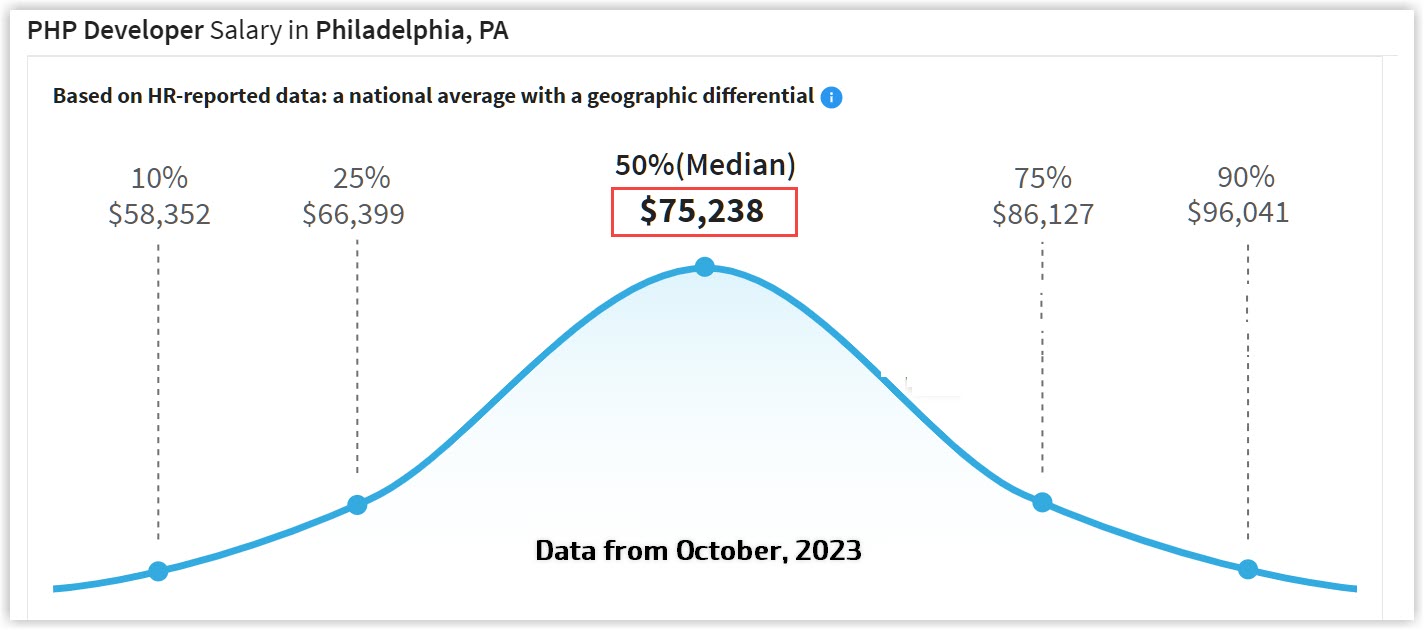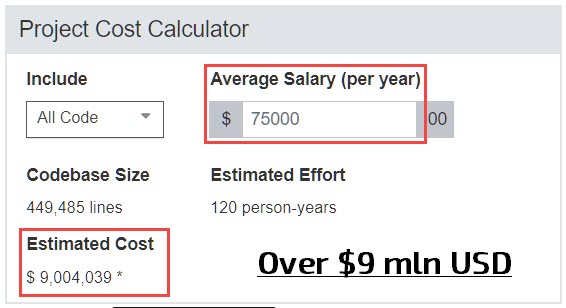 Resources
Links (opens new window)
Github Public Repository
Github
How to videos
Youtube
Premium Support
Paid
Contact us
Free Support
Users Forum
https://forum.epe.si
Sourceforge Epesi Repository
Enterprise Ready CRM/ERP Software
Open Source Excellence Award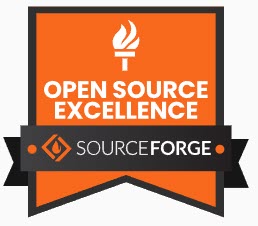 The Open Source Excellence badge is awarded to open source projects that have reached the milestone of 100,000 total downloads, or 10,000 monthly downloads for the first time.
Try Epesi. It's easy.
You'll be glad you did.
Software development takes enormous amount of time and effort to produce stable, error free and secure applications.
If you found Epesi BIM useful in your business please support this open source project with your donation.**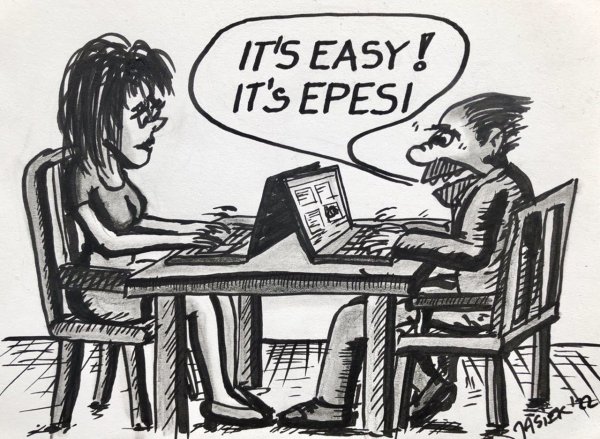 Epesi BIM is part of Epesi ENS
Epesi is Not Software
Epesi is Enterprise Nervous System
Epesi BIM is being developed by Epesi, a privately owned Independent IT consulting and software development company servicing clients in Greater Philadelphia and Worldwide since 1996. We provide custom software development services and are also VAR and System Integrator with experience in Linux, OS X and Windows alike.
Epesi BIM by
Epesi
Official mailing address
1260 E. Woodland Avenue, Unit 17a
Springfield, PA 19064
Pennsylvania, USA
US Company
Registered with
Pennsylvania Department of State
Bureau of Corporations and Charitable Organizations
Harrisburg, Pennsylvania, USA
Entity number
0012930996
Phone
+1 (646) 547-1026
e-mail
support[at]epe.si
Open
24 x 7 x 365

Copyright (c) 2006-2023 by Janusz Tylek and Karina Tylek
All rights reserved.