Installation - Requirements
Epesi BIM is a web based, cloud native, client-server application. It needs properly configured and secured web server with the *LAMP stack*:
We assume that you either use web hosting provider or have your own local server already configured.
Today there are many variations of LAMP stack. Not only any Linux distro should work, but you can run PHP applications and version of MySQL database on all popular operating systems like: Microsoft's Windows, Apple's OS X and even Android can be used as an operating system. Apache HTTP web server can be replaced by Nginx or Ligthspeed. The database server MariaDB is compatible with MySQL and also can be used.
PHP 7.4.x is the recommended version for Epesi BIM 1.9.1. Older PHP versions 7.3 and 7.2 were also tested fine. Epesi version 1.9.2 compatible with PHP 8.x is still under development.
Hardware requirements are very low: Epesi is very lightweight and runs well on Raspberry Pi Zero with single core and 512 MB of RAM with 2 GB microSD.
I

Softaculous Autoinstaller is the preferred method of setting up and managing Epesi BIM
If you rent a server via a hosting company then most likely you have access to one of the following Web Hosting Control Panels:
cPanel
DirectAdmin
Webuzo
Plesk
H-Sphere
ISP System
Interworx
CentOS WebPanel
Hosting Controller
or other
... which most likely includes also Softaculous Autoinstaller and you can s
TECH TIP >
This is the way we at Epesi DevOps install and manage many Epesi instances for ourselves and for our clients at our epesi.cloud - our own Platform as a Service (PaaS) for PHP developers and enthusiasts, which powers aslo our Epesi CRM SaaS Edition.
Our DevOps rely mostly on alternative cloud providers and Free and Open Source Software (FOSS) solutions, or widely available off-the-shelf commercial software, like cPanel, DirectAdmin or Softaculous, which provide a lot of automation for server administrators via a simple, easy to use control panel for your private cloud.
Softaculous features:
Auto Upgrade - set and forget it!
Cloning - makes testing easy
Staging - great for development or upgrades
Remote Import - move between providers with ease
Backups - manual and scheduled
Restore - disaster recovery made easy
... all of which help greatly with the setup and easy maintenance of not only Epesi BIM, but also many other great open source LAMP applications included with Softaculous.
With Softaculous setting up Epesi is easy as 1-2-3
Login to your web control panel (like cPanel or DirectAdmin) and find Softaculous Apps Installer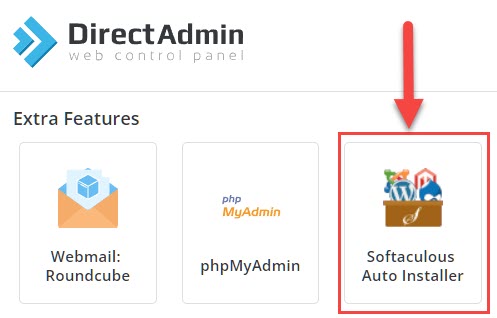 Find Epesi under ERP section and run Install Now wizard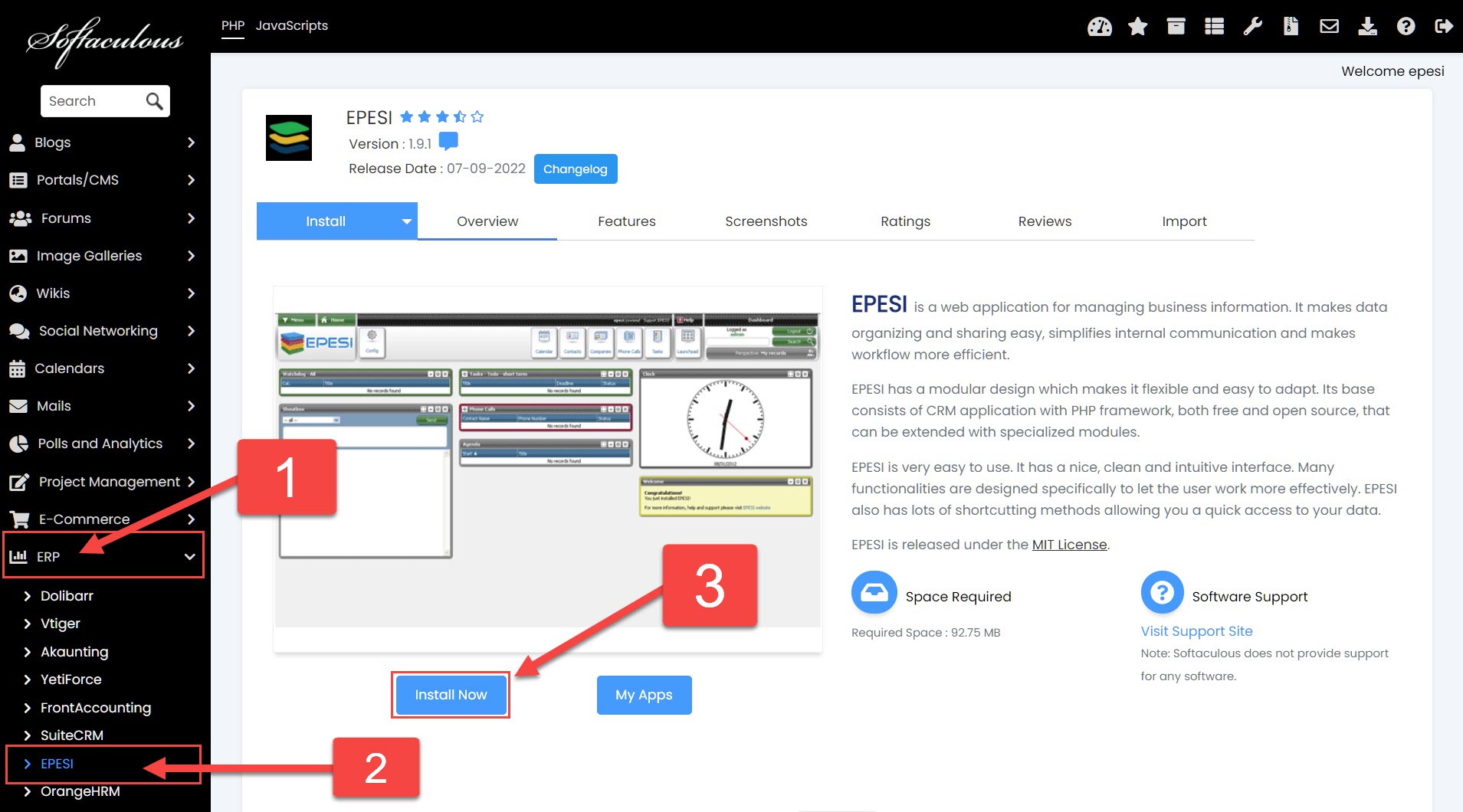 Follow the setup wizard and login to your Epesi BIM instance:
Here is a link to the video showing the entire process.
Enjoy!
If your setup is different and you don't have access to Softaculous Autoinstaller, then proceed to the next section describing different manual methods of setting up Epesi Business Information Manager.